Welcome to Katie's Mercantile ...


Our family friendly cottage industry features ready made, practical, modest clothing. Run by mother and daughter farm wives, we try to provide helpful customer service and quality garments at reasonable prices.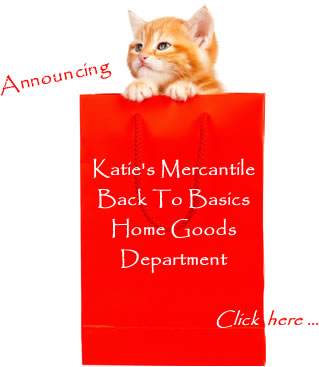 Enjoy your shopping trip!
Katie's Mercantile
2430 Hoagland Road
Mt. Morris, NY 14510
585-658-4903
Katie's Mercantile has instituted a price increase starting February 2014. This is our first overall price change since 2008 when we LOWERED all of our prices! We are dedicated to providing you excellent customer service and reasonable prices.